1
« on: February 09, 2018, 09:10:36 AM »
I made just one attempt or experiment at using curved spider.
One recommendention I remember from ''Gleanigs for ATM'' articles by Cox in ''Sky&Telescope'' is to keep the thickness of the arms at 1/50 of primary mirror diameter.
In my experiment that mean a tickness of 1.44mm so I made the blades 1.5mm thick.
What I obtained is something I don't like : the light from the spikes is spread across the whole visual field like the haze produced by the spherical abberation of a not parabolized mirror.
bbcodeImage-js (do not remove or edit this tag)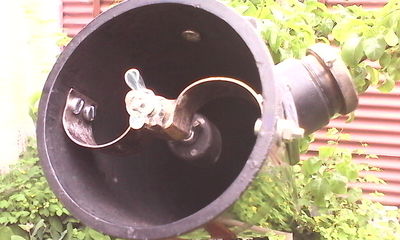 Before , the secondary was hold by a 4mm thick arm made from a piece of welding electrode.
I'm seriously considering to go back to the one arm : it produced one spike but it was dim and it disturbed me less than the ''haze'' I reported.
Ziridava